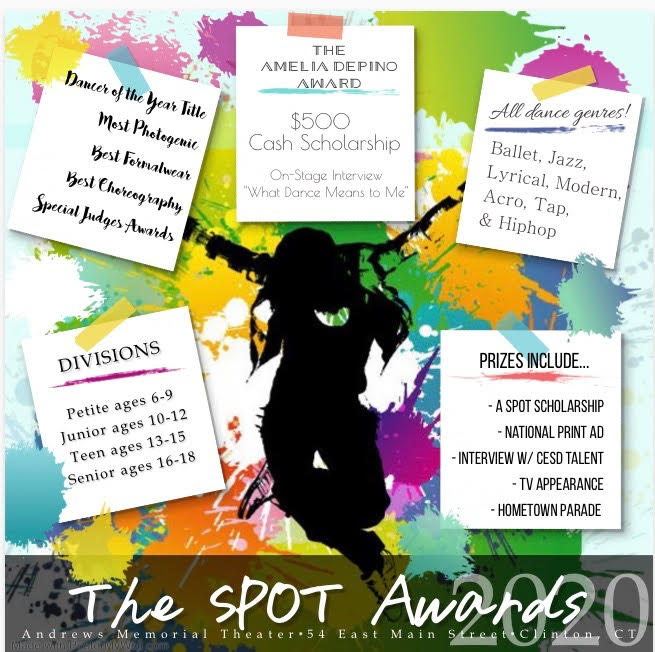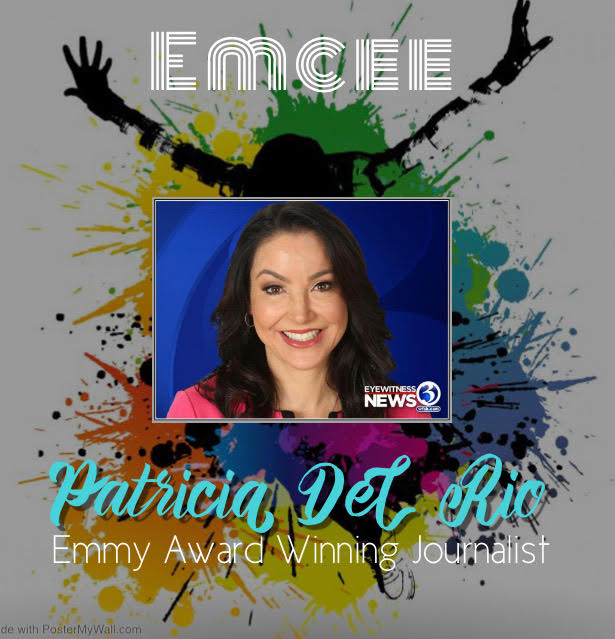 ⭐️⭐️⭐️⭐️⭐️
𝕋𝕙𝕖 𝕊ℙ𝕆𝕋 𝔸𝕨𝕒𝕣𝕕𝕤 𝟚𝟘𝟚𝟘
Divisions include:
Petite ages 6-9
Junior ages 10-12
Teen ages 13-15
Seniors ages 16-18
All dance genres! Ballet, jazz, lyrical, modern, contemporary, acro, tap, and hip-hop.
ℙ𝕣𝕚𝕫𝕖𝕤 𝕚𝕟𝕔𝕝𝕦𝕕𝕖…
A SPOT Scholarship, National Print Ad, Interview with CESD Talent in New York City, Local TV appearance, Hometown Parade.
ℂ𝕒𝕥𝕒𝕘𝕠𝕣𝕚𝕖𝕤  𝕚𝕟𝕔𝕝𝕦𝕕𝕖…
Dancer of the Year
Most Photogenic
Formalwear
Best Choreography
Special Judges Award
Our highest honor will be
𝕋𝕙𝕖 𝔸𝕞𝕖𝕝𝕚𝕒 𝔻𝕖𝕡𝕚𝕟𝕠 𝔸𝕨𝕒𝕣𝕕, a $500 cash scholarship.  This award will be presented to the winner of our on-stage "What dance means to me" interview.
Our awards will be held at:
Andrews Memorial Theater
54 East Main Street
Clinton, Connecticut
June 7 at 12 noon.