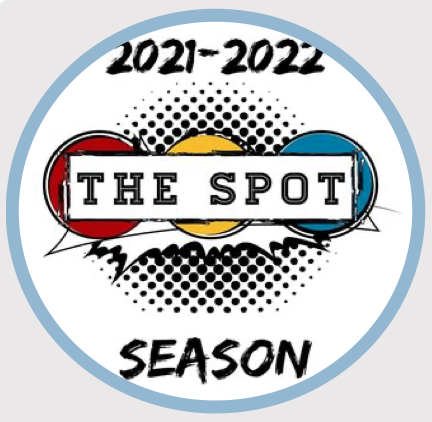 Covid 19 Guidelines
Dear Spot families,
We are very excited to have everyone back in the studio this year despite these unprecedented times.  The safety of your children is our number one priority and we absolutely value and understand your wishes, in regards to our mask policy.
Mask Policy for the Guilford Spot for Fall Trimester is as follows:
As a privately owned business owner we stand strong on allowing our staff to be unmasked if they are vaccinated and to never force a child to wear a mask, if their parent does not want them wearing one.
We will NOT REQUIRE unvaccinated children to wear masks because we believe it is up to the parent's discretion whether they want their child in a mask or not.

 
Guilford First Selectman Matthew Hoey states in a recent newsletter through The New Haven Register "Guilford allowed vaccinated employees in public buildings to stop wearing masks in May, though visitors were still required to wear masks until June 15, 2021.

 

Private shops and businesses in Guilford will still be allowed to determine their own rules on mask wearing."
NO POLITICS are involved in our mask protocols nor any form of teaching of acrobatics or classes that we teach. We STRONGLY believe that the parents can make the masking decision for their own child and we are here to enforce that and advocate for you.
IF you require that your child wear a mask, we WILL enforce that rule for your child.

 
Parents rights WILL be respected and heard. Our student's parents decide what is best for their children and we are here to abide by those wishes when we have your children in our care.

 
With that being said, we take this pandemic VERY seriously and we understand your concerns.  We are here to WORK WITH YOU!  Anyone who is concerned with our protocol for masking our students can request; when weather allows it, that we will keep both doors open to allow air flow for cross ventilation and will use a fan as well if requested.  We want YOU and YOUR children to be comfortable in our care and that is our top priority.  
Thank you for your time and understanding on our choice as a privately owned business.
-The Spot, Guilford Acrobatics & Co
Quarantine polices for the Spot, Guilford Acrobatics&co
If you test positive for Covid 19:
You must follow quarantine guidelines of a Medical Doctor
You may not return to the studio until you have a negative test result